Convert books in ePub
Keeping up with the times, or rather anticipate, has always been the winning move that made the fortune of the largest companies. In recent years, the world of publishing is going through one of its most interesting challenges and at the same time, difficult: the transition from the print to the electronic book.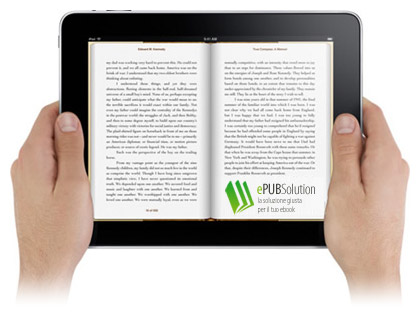 ePub Solution can help you with a slim and easy conversion service of layouts, in whatever format they are in ePub (the most popular standard for digital books). A conversion done page by page, line by line, by people with more than ten years experience in publishing.
ePub Solution can also help the authors to enter the market of digital books and those who want their product in ePub is not the result of a cold conversion by software, but that is treated by expert hands that can enhance the value.