Books and magazines in fixed-layout ePub
Have you ever seen the digital version, maybe ePub, a fantastic illustrated books, or magazine, and be weighed down by his conversion?
We know what you thought, I have a beautiful tablet and the result is so poor. In fact, digital books have "killed" the aesthetics of the books, because much flatten the text and make few concessions to the graphics.
This was true until recently because now with the fixed-layout ePub you can keep the graphic style of their own picture book and of its magazine for the digital format.
The fixed-layout ePub has almost all the advantages of standard EPUB: ability to magnify images, search for words in the entire document, etc ... and only one drawback: it is not possible to set the font size ... but it does not matter because in this mode you can not only zoom in on the images, but also on the text, making reading easy for anyone.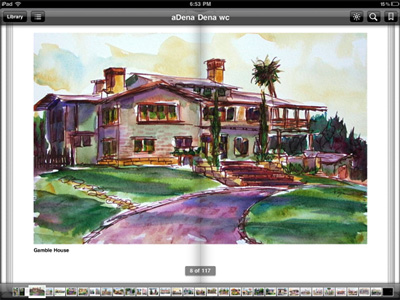 ePubSolution can generate fixed-layout ePub?
ePubSolution to meet the needs of its customers has already converted several books and magazines with a fixed layout, to the great satisfaction of the readers and the publisher.
ePubSolution works to convert the book, "follows" completely every page of the book or magazine, to get the maximum possible fidelity to the original. At the end of the book conversion process digital and paper format will be almost identical.
If you have a picture book or a magazine that you want to propose us write here asking for a free quote. If you want, also, by sending just two pages, you'll have a free trial, with no obligation, to fixed-layout ePub ... we are confident that the test result will astound you.