Books in ePub
The term ePub, comes from the contraction of the English word "electronic publication" or "electronic publishing". The ePub is an open standard specifically for publishing digital books (eBooks) and XML-based.

As of September 2007 is recognized as the official standard by the International Digital Publishing Forum (IDPF) - an international non-profit organization which brings together universities, research centers and companies working in the field of information technology is that editorial.

The ePub format is becoming more popular and widespread standard in modern eBook readers (first of all the Apple Ipad) and in the world of digital publishing.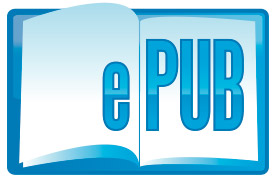 The features that distinguish this format are:
Open format

Text "re-flowable" and resizable
Raster and vector graphics
Metadata included

DRM support

Working with CSS Styles
Ability to embed fonts
Using all the features XML